Home > About > The Management
THE MANAGEMENT
Dr. K. Senthil Ganesh, Managing Trustee
Under his able guidance the institutions are making rapid strides of progress and are bound to scale new heights. Endowed with academic acumen, admirable administrative abilities and laudable leadership traits, he is well recognized and revered in the company of educational intelligentsia. His profound passion for sustenance of quality in curriculum has earned him a reputation among the stakeholders. He consistently strives for ushering in "innovations" in diverse disciplines in the wake of modern trends of placement scenario.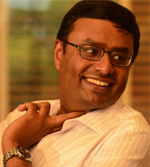 Academic Experience


BBA and MBA degree from Texas A&M University, USA, 1997.


M.Sc (Software Engineering) from University of Westminster, London, UK, 2004.


Ph.D in Management from Bharathiar University, 2018.


Currently pursuing his Doctoral Programme in Strategic Management.
Industry Experience


Business Application Development at Zales Corporation, Texas, USA during 1997 - 1998.


Promoter and Senior Consultant at Mantel Corp, USA which is a Software consultancy for servicing.


Fortune 500 cilent like Sprint and AT&T during 1998 - 2002.


Managing Trustee for RVS Group of Institutions, Coimbatore from 2000.
CORRESPONDENT, RVS Educational Trust.
Smt. Srividya Lakshmi Senthil Ganesh
Mrs. Srividya Lakshmi wields the office of an ardent and active correspondent for a spectrum of RVS Group of educational institutions at sulur, Coimbatore. She has been endowed with acquisition of more than a decade's ripe experience in food service industry. Evincing utmost interest, she has played a vital and vibrant role in the transformation of RVS hostels, which accommodate more than 3000 students.
Her remarkable expertise in change management emanates from accomplishing successful, down to earth practical changes brought in, thoroughly revamping the 30 years of management legacy. This has contributed for more than 20 percent of cost reduction and a significantly stupendous enhancement in student satisfaction. Some of the pivotal changes made by her include the centralization of the procurement and production systems in the hostels.
Her current change management project goal is to transform RVS Matriculation School into a dynamic center of excellence in terms of quality oriented academics, pedagogy and state of the art infrastructure involving cutting edge technologies of the modern trends.
She has developed a unique sense of flair for remodeling and designing buildings through her intense education and wide travels. By amalgamating the western and eastern design concepts, she has redesigned more than 1,00,000 square feet of buildings for RVS institutions and her other clients.
She has abundant passion and a deep concern for ecology and the environment preservation and has volunteered many initiatives for raising awareness among students and the public. Srividya Lakshmi holds a Bachelor's degree in Economics from Madras University and PG diploma in interior designing.
Consultant
Mrs.Pankajam Williams, M.A., B.T.,(National Awardee)
Rathinavel Subramaniam Matriculation Higher Secondary School is situated in lush green surroundings of trees and plants. It was started about three decades ago by Dr. K. V. Kuppusamy and Late Mrs. Padmavathy Kuppusamy in memory of their little son Rathinavel Subramaniam. At that time when there was no school at all, the school was like an oasis in the desert, a world of education. With Dr. Kuppusamy's personal care, guidance and help the school has become a full fledged matriculation higher secondary school.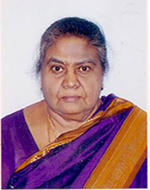 In 1989 the first set of eleventh standard students was two hundred in number. Six hundred students were hostel residents who came from other districts, other states like Assam, Andhra Pradesh and even from Kuwait. Many multi various activities like cross country races, participation and winning laurels in sports, regional level scouting and guiding rally, excursion to different parts, added to the enrichment of education.
Now under the dynamic leadership of Dr. Senthil Ganesh assisted by the talented Mrs. Vidhya Lakshmi Senthil Ganesh the school is growing from strength to strength with many new projects, introducing latest methods of technology. The various activities are introduced to the all round development of the students and to mould them to become harmonious and useful citizens of the country. As a branch of the great banyan tree of education it is flourishing and growing. A child who enters LKG can go up to the college untill research be it arts and science, paramedical, engineering and every field of knowledge. This is the fruition of the vision Dr. K. V. Kuppusamy.
In today's world of advancement, competition, marvels of technology and above all changes, they have accepted the challenge of changing times. I wish them success in life and all their endeavours.
Chief Mentor
Mrs. Joyce Rajan, M.A., M.Ed.,
Education is a passport to the future, for, tomorrow belongs to those who prepare for it today. I strongly feel education should lead human souls to what is the best!
Welcome to a journey through RVS Matric. Hr. Sec. School, a school that has entered its 34th year landmark. These years have given us, the much needed experience and wisdom to help our learners introspect, so that they may accentuate their potential of learning, thus enabling them to succeed through paramount endeavors so as to shoulder the responsibilities as good citizen and good human beings.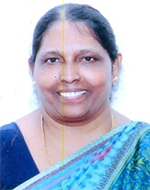 The purpose of education is holistic development of the child. Children here are provided with an environment which helps them enhance their critical, creative and analytical thinking skill. A well equipped library, Computer aided teaching material and a panel of experienced teachers give the necessary foundation and exposure to the learners. Academic excellence takes place when learning comes with the variety of challenges blended with interesting and engaging activities which would lead to deeper level of understanding for the learner. Creativity, imagination and free expression are given their due importance through a wide range of carefully designed co-curricular activities.
Sports & Games form an integral part of the curriculum. It is more than just a Physical activity as it increases the self-esteem and mental alertness to enjoy the health and vigor of life.
Education is all about expanding horizons. "The secret of education lies in respecting the pupil". It cannot be restricted to the four walls of the classroom. It does not stop at just learning what books tells us, but in modern parlance the emphasis is on "EDUCATION FOR LIFE". The aim is to inculcate the basic elements of value education perseverance, humanity, the virtue of patience and the idea of Global citizenship so that they may be able to compete with the challenges of the world!